PRIVATE INTERNATIONAL BRIDAL APPOINTMENTS
We host exclusive private bridal appointments throughout the year, in both New York and London,
designed for the committed Pallas Couture bride.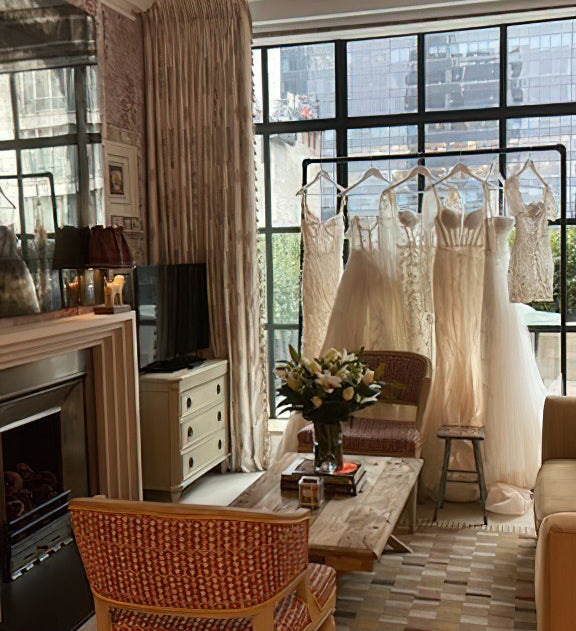 These very special salon style showings are held in a luxury hotel suite, elegant surrounds where the bride and her guests can sip champagne and discuss dream wedding gowns with the talented US based Pallas team members. Appointments are AUD$500, and the bride will be asked to select three gowns to be at the event, along with other sample gowns from the collections. The Pallas experts will consult with the bride on all aspects of customisation and arrange subsequent virtual fittings with the Australian production team.