Our Story
Pallas Couture is a world-renowned luxury bridal and eveningwear house, showcasing modern femininity, elegance and sensuality with each alluring and unforgettable design. Founded in 2001, Pallas Couture has built a global reputation for exquisite designs that are intricate and extravagant, combining traditional elements of haute couture with a sleek, high fashion aesthetic. Pallas Couture is a delicate balance of classic couture disciplines and impeccable tailoring, with romantic embellishments such as hand-appliquéd French lace and crystal beading, resulting in hand crafted gowns of breathtaking beauty.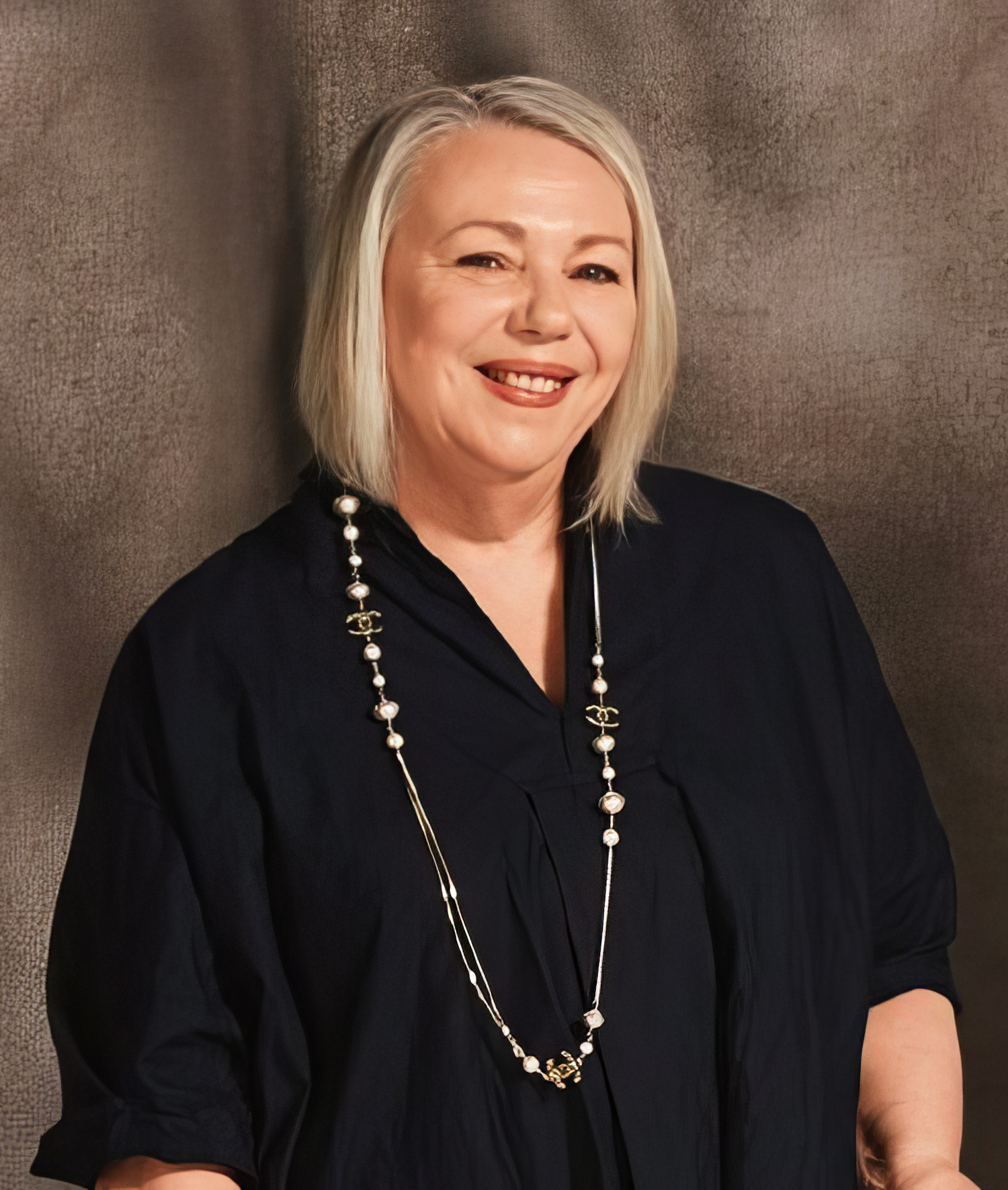 Joy Morris
FOUNDER AND DESIGN DIRECTOR, PALLAS COUTURE
Joy Morris is renowned in the Australian bridal industry with decades of experience in the world of bridal couture. Commencing her fashion career as a trained buyer and fashion forecaster 35 years ago, Joy cultivated a love of Parisian couture over many years, attending private showings of the most renowned fashion houses in Europe. Originally founding Pallas as a high fashion studio, Joy began by offering exclusive international brands to her discerning clientele. With the introduction of an in-house patternmaker and seamstress at the studio offering an additional custom service, the transition to Pallas Couture was a natural progression, and Pallas has since grown to become one of Australia's leading bridal couturiers.
Each gown is meticulously crafted, using traditional couture techniques, and customised to suit the bride's personal style. The Pallas Couture team of skilled artisans are masters in tailoring, cut and patternmaking,  drawing on their many decades of combined experience to redefine and perfect the concept of contemporary bridal and eveningwear.
THE ART OF COUTURE
Each gown is constructed with the utmost precision, sensitive and attentive to the client's wishes. Luxury fabrics are draped and pinned to the bodice, intricate twists and folds employed to finally achieve the desired effect. Attention to detail is unparalleled with every sequin, bead, embellishment, and embroidery delicately hand placed and sewn with exceptional precision. Handcrafted in-house using the finest-quality European textiles, including French laces, soft silks and Italian embroideries and appliqués, Pallas collections are defined by meticulous technique and know-how. The result is whimsical designs that evoke a nostalgic elegance with a dramatic edge. Impeccable craftsmanship is intrinsic to the house DNA, and this is evident from the very first sketch or vision to the completed work of art that is a Pallas Couture gown.