Bespoke
Our Bespoke service is the ultimate Couture experience, a beautiful, unique,
hand-crafted wedding gown made to the bride's exact specifications.
Designing Dreams
This unforgettable bridal experience begins with a personal consultation, where the bride can commence the magical process of creating her dream wedding gown, through meticulous and detailed discussions with the Pallas design team.
The chosen creation is then flawlessly crafted to the body through several bespoke personal fittings, by a talented team of couturiers. Each bespoke gown features artisanal techniques, with embellishments such as French lace, intricate embroidery, and lavish crystal beading, expertly appliqued and painstakingly placed by hand.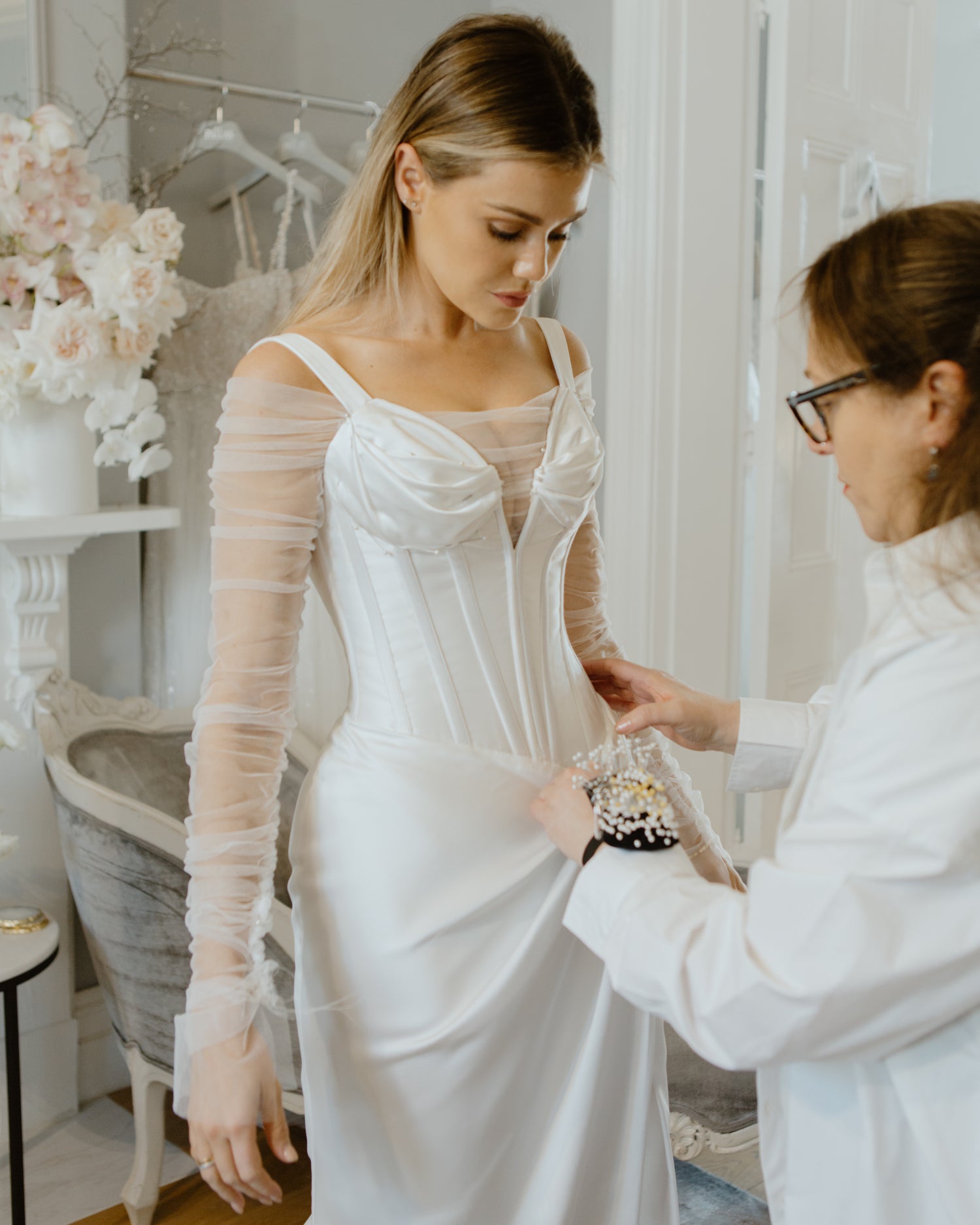 HANDCRAFTED ELEGANCE
The exquisite and intimate journey of a bespoke gown will create a lasting memory for any bride-to-be. Bespoke starts from AUD$23,000 and is all expertly handcrafted in Australia.
Please note, appointments are available exclusively during weekdays only.